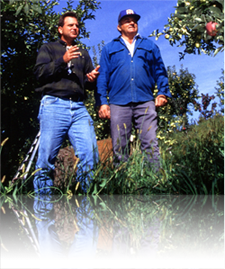 The Food and Agriculture Protection Training Consortium (FAPTC) is a multi-institutional consortium comprised of eight university-based training centers and an administrative hub-the International Food Protection Training Institute (IFPTI).
The consortium is focused on developing and delivering food protection training to U.S. government officials, industry, third-party auditors, and regulatory officials in other countries.
IFPTI created national and international curricula of standards-based, career-spanning training for food protection officials. The curricula support a fully integrated national food safety system.
Center for Agriculture and Food Security and Preparedness (CAFSP) at the University of Tennessee

Center for Food Security and Public Health (CFSPH) at Iowa State University

Institute for Food Laws and Regulations (IFLR) at Michigan State University

International Food Protection Training Institute (IFPTI) in Battle Creek, Michigan

National Center for Biomedical Research and Training (NCBRT) at Louisiana State University

National Center for Medical Readiness (NCMR) at Wright State University

National Disaster Preparedness Training Center (NDPTC) at the University of Hawaii

National Institute for Food Safety & Security Training (NIFSS) at Mississippi State University

Western Institute for Food Safety and Security (WIFSS) at the University of California, Davis